Mozart: The String Quartets (Hagen Quartet)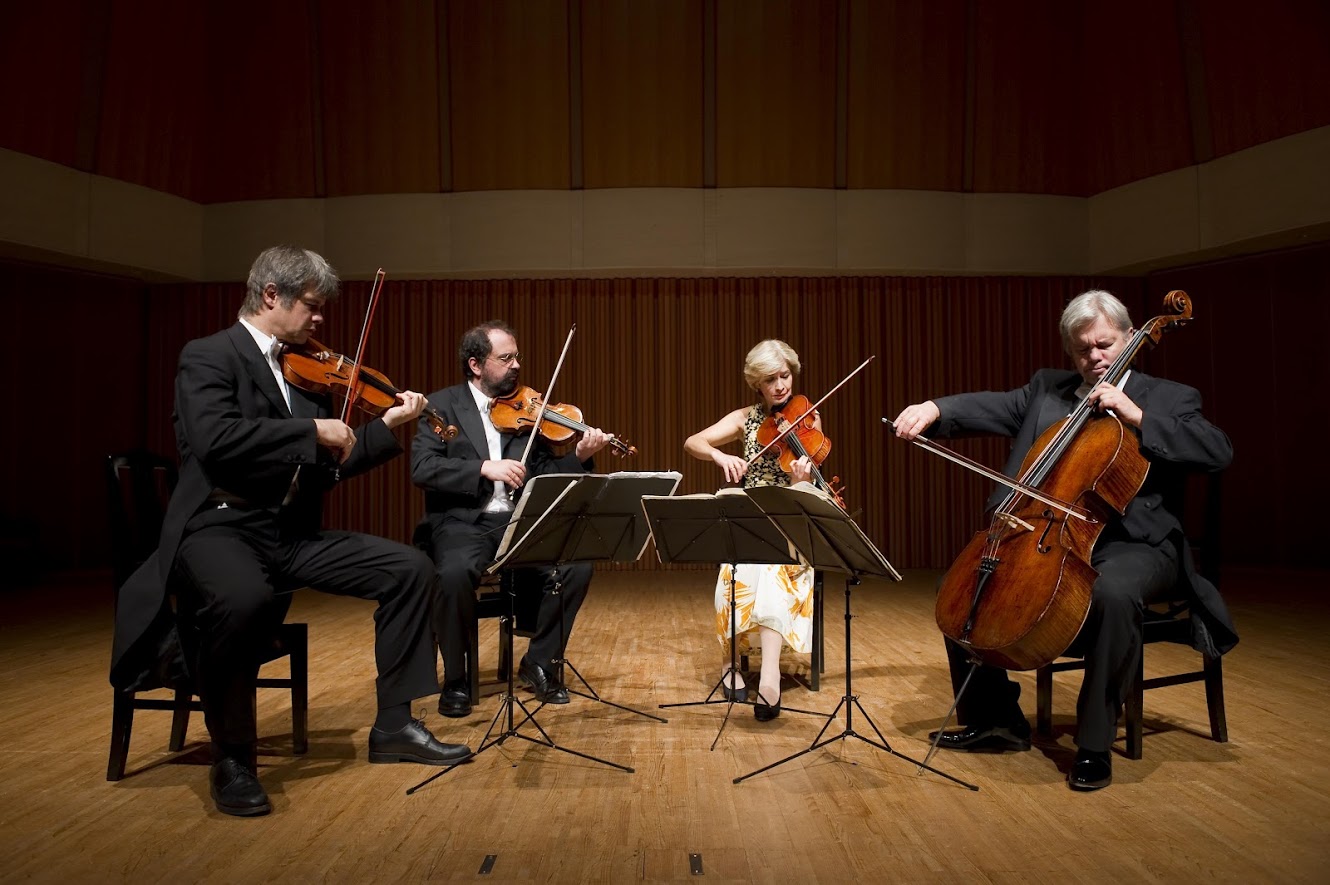 Eight straight hours of soul-crushing friendliness demands equally aggressive diversion. So, when permitted, I take a seat cross-legged on a bench in front of a dear unnamed retail establishment, eyes closed but still pierced by a bright setting sun, set my iPod to Mozart, and melt like Icarus into merciful oblivion.
Enter Hagen Quartet, basically the string quartet version of the Jackson 5, established in 1981 by Salzburger siblings Lukas, Angelika, Veronika and Clemens. Angelika would later be replaced by German violinist Rainer Schmidt. I know what you're thinking: like, who better to produce this comprehensive and definitive collection than a group of individuals who have gotten wasted on the same streets as their 18th century countryman? Agreed, anonymous reader, agreed.
It took 15 years of recordings to put together this 7-CD box set (or, let's be real, 7 CDs worth of mp3s). In addition to the 26 standard Mozart quartets, it includes the three elegant Divertimenti, AKA "Salzburg Symphonies Nos. 1-3", Mozart's arrangements of the five fugues from Bach's Well-Tempered Clavier, and the gruff late work, Adagio and Fugue in C minor, encompassing the for-real entirety of Mozart's music for string quartet.
Hagen's approach to Mozart is dialogical, vigorous but uncomplicated, with limited vibrato, tasteful rubato, and a talent for spotlighting each of the instrument voices in turn. Take a listen to their attentive rendition of Quartet No. 18 in A major, K. 464.
But by far, my favorite track is the second movement of the Divertimento No. 3 in F. I invite you to close your eyes and just listen for a few minutes. Luckily, the entire box set is available on Spotify.